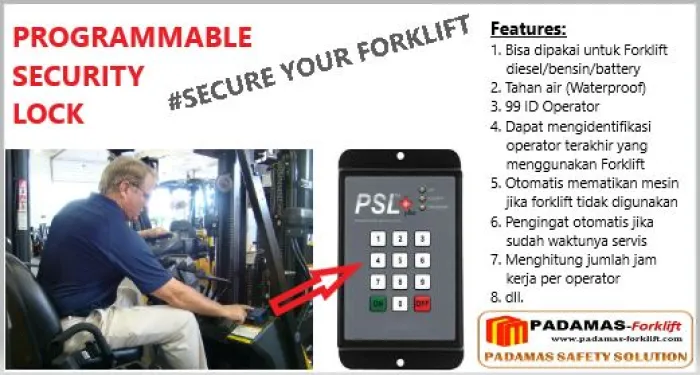 PROGRAMMABLE SECURITY LOCK (PSL)

Suitable for all types of voltages, our Security Lock is the most easy‑to‑use and fast‑to‑program access control device in our range. It can hold up to 99 user codes.

Features:
• 12–120 VDC
• Waterproof IP65
• Up to 99 different users/drivers (settings can only be changed by a supervisor)
• 1 programmable supervisor code
• Last user identification
• Automatic shut‑off after 3 minutes (fixed time) of vehicle inactivity
• Maintenance alert after 250 hours


PADAMAS is ALWAYS a GOOD IDEA!