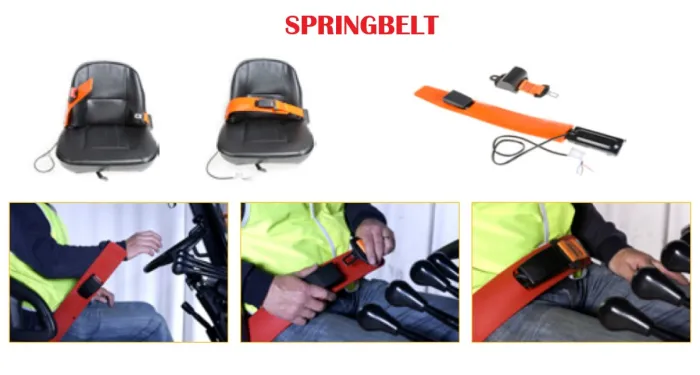 Springbelt is a remarkable product that has been refined and developed over many years to protect both employees and employers. It's called Springbelt, because as you can see, it springs up when unbuckled making it a real nuisance and cannot be sat on as per a normal belt/buckle.
When it's buckled, it holds the operator firmly, comfortably and safely in their seat. It can be fitted easily to all common types of mobile machinery providing highly visible workplace protection for you and your operators.


PADAMAS is ALWAYS a GOOD IDEA!