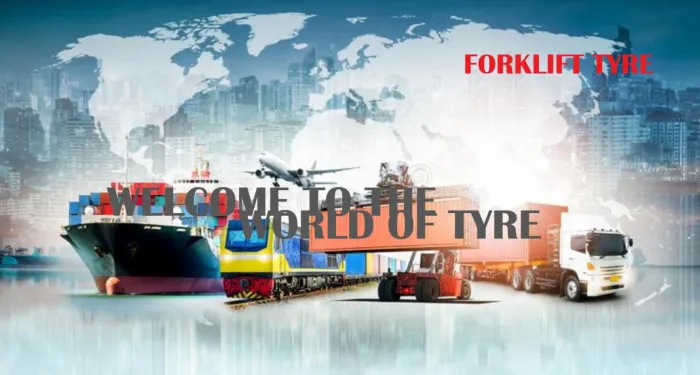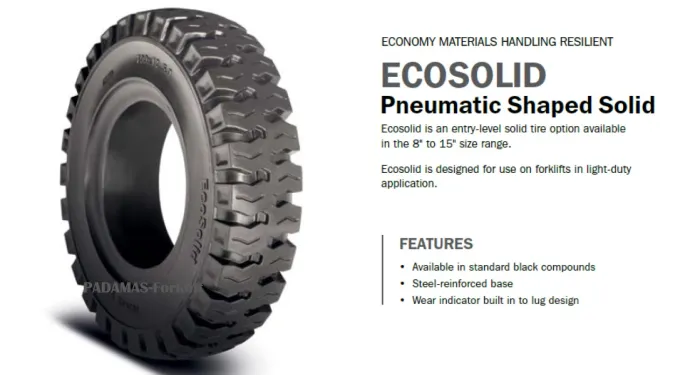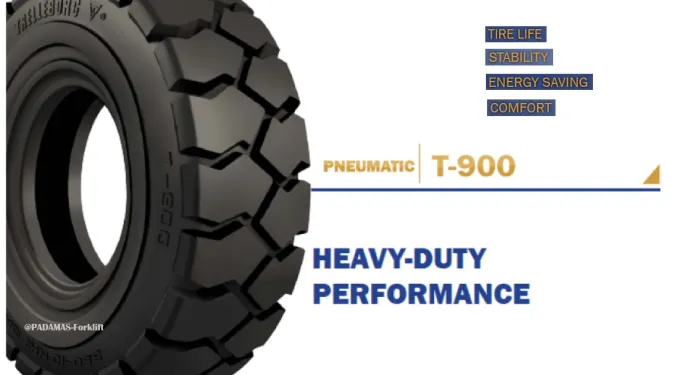 SOLID TIRE
ECOSOLID is RESILIENT TIRE
􀁦 Available in the 8" to 15" size range.
􀁦 Designed for use on forklifts in good floor condition.
􀁦 Available only in standard black compound
􀁦 Bead wires to avoid rim slippage
􀁦 Wear indicator built in to lug design


PNEUMATIC TIRE
T900 is TOTAL SOLUTION
• Designed for heavy d uty use in all A PPLI CATIONS
• Premium tread c ompound for maximum tire life and wear resistance
• Extra W ide tread for increased stability and traction
• Reinforced side wall for improved p rotection against side impacts
• Reinforced bead area that p rotects the wheel flanges
• Excellent ride QUALITY

PADAMAS is ALWAYS a GOOD IDEA!